Welcome To Healthy, Happy, Beautiful!
Who doesn't want to be all of these at the same time? When one feels happy and healthy, their radiance shines through in a beautiful way. When we are feeling both happy and beautiful, we literally generate chemicals in our brains and body that help to keep us healthy. And then we're motivated to maintain that health.
When we feel beautiful and healthy, we know a good positive attitude about ourselves along with healthy habits go a long way to keeping us happy!
Sometimes, we need a little help though in all three areas, so we'll provide tips for all the members of the family, the ladies, the men and the children to help enhance that healthy, happy and beautiful state of mind which has positive benefits for us physically as well.
We'll take a look at new products, research and even some old products and research that might have been forgotten about, that might help you stay or get healthy, happy and beautiful.
Nutrition, life choices and healthy habits all go a long way to keeping us all.....
Healthy! Happy! Beautiful!
In the news today, an Obstetrician in Northern Ireland is advising all women of child bearing age to take a Folic Acid supplement on a daily basis. The reason for this is due to the high rate of babies born with Spina Bifida in Northern Ireland. Each year, between 12 and 18 babies are born…
Read More
An interesting study was recently published (May 6, 2015) in the journal Microbial Ecology in Health & Disease. Authored by Gregoria Mitropoulou et al, and titled "Composition, antimicrobial, antioxidant, and antiproliferative activity of Origanum dictamnus (dittany) essential oil," the study found that oil of oregano may be an effective antibacterial agent against some strains of…
Read More
A reader recently asked us if fermenting foods is a generally safe thing to do? Not only is it generally safe, it may also be safer than eating raw fresh fruits and vegetables. Find out more about just how safe it is in addition to the health benefits.
Read More
There is some exciting news for those who suffer with Multiple Sclerosis (MS) and who are in the early stages of the disease. A recent study published in JAMA Neurology indicates that Vitamin D may slow the progression of MS. The January issue of the medical journal reports that over a five year period, 468…
Read More
We'd like to wish all of our wonderful readers from the United States a very happy Thanksgiving! November 28th marks the Thanksgiving Day Holiday in the US and with that, there are some thoughts we'd like to share. You know, it's wonderful to be both healthy on the inside and beautiful on the outside, but…
Read More
A recent study shows that in addition to other known health benefits, curcumin may also be effective in treating major depressive disorder, also known as clinical depression.
Read More
Are microwave ovens safe to use? Is it true that they can cause damages to your food and then to you after you consume microwaved food? Let's look at some of the claims and examine them.
Read More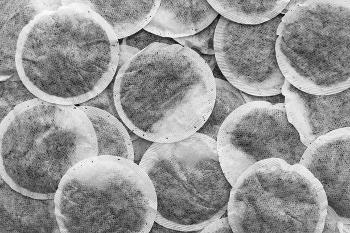 Black tea has often been associated with a number of health benefits and is a favorite beverage of many. A recent study indicates that there may be evidence that drinking black tea could lower the risk of developing type 2 diabetes.
Read More
November is the Diabetes Awareness Month, and as a result, we'd like to do our part and discuss what diabetes is a little bit along with pointing out some healthy foods, herbs and supplements that have been shown to be helpful with regard to regulating blood glucose levels. There are actually three types of diabetes.…
Read More
We already know about some of the health benefits of oregano, but now a recent study indicates there is even more to this herb that is used in Mediterranean cooking. A study published in the British Journal of  Nutrition  (2011 Apr;105(8):1150-63. Epub 2010 Dec 21) was presented at the recent conference of the International Society…
Read More